Electronic Ear Protection for Shooting
Range AlphaShield
$699.00 / Pair Why the price?
TETRA devices use a similar chip and digital noise reduction that you would pay $5,000 for in hearing aids. TETRA devices give you a premium hearing experience, but feel like wearing nothing at all.
Advanced hearing devices optimized for the most critical sounds for the shooter, while providing hearing protection from gunshots.
30 Day Guarantee
You'll love your new TETRA devices or you'll get your money back. Try them for 30 days, risk free.
30 Day Guarantee
You'll love your new TETRA devices or you'll get your money back. Try them for 30 days, risk free.
Clear communication and environmental awareness are an absolute necessity on the range. At TETRA, we've analyzed the most critical sounds for the competitive and recreational shooter and programmed those into each device. Using our proprietary Specialized Target Optimization™ technology, range commands, instructors, students, and voices of shooting partners are clear. Surrounding environmental sounds are natural, while maintaining appropriate hearing protection for the shooter.

AlphaShield is a small, extremely comfortable, one-size-fits-all solution. AlphaShield provides great comfort and great protection without the need for an ear impression.
TETRA isn't just hearing protection...
It's hearing perfection.
Easy to use:
Extremely comfortable to wear all day
Change programs with push of a button
Battery operated
Contains:
Range AlphaShield right and left
Waterproof carrying case
Pack of batteries
Cleaning tool
2 smaller pocket-sized soft cases
Left and right silicone tips (small/medium/large)
Left and right medical-grade memory-foam tips (small/medium/large)
Our hearing devices feature patent pending Specialized Target Optimization™ (STO). STO is the world's first hearing technology that isolates and enhances the exact frequencies needed to improve hearing for your specific environment. With our AlphaShield Range products, STO provides clear voices for your shooting partners and range officers, while maintaining natural levels of sounds for the environment around you.
All of our products use advanced digital processing to instantly shut down and instantly recover for sudden loud noises, like gunshots, providing the wearer protection based on the fit of the device. For more sustained loud inputs, like loud calling, AlphaShield Compression™ limits the overall output to a safe level, then returns to normal amplification once the loud input has stopped. Never miss a sound you want to hear, and protect your hearing for life.
ClearComm™ is our proprietary algorithm that accentuates human speech while minimizing noises and distractions that occur outside of the frequency range of human voices. ClearComm is useful for better understanding speech and talking with shooting partners, hearing speech on the range, as well as in other daily activities that require better hearing.
Technology
Personalized Hearing Program
Voice Prompts
Wind Noise Cancellation
ClearComm Program
AlphaShield Compression
Specialized Target Optimization
Digital Signal Processing (DSP)
Noise Reduction
Feedback Cancellation
| 90-Level | 60-Level |
| --- | --- |
| YES | NO |
| YES | NO |
| YES | NO |
| YES | NO |
| YES | YES |
| YES | YES |
| 16 Channel DSP | 12 Channel DSP |
| Multi-channel Adaptive | Basic |
| 4G | 3G |
Hearing and the Brain
Research at Johns Hopkins University suggests that more hearing loss increases the risk of dementia. In one study, people with hearing loss were 24% more likely to have Alzheimer's.*
With hearing loss, our brains have to work much harder to make sense of what is being said, and even harder to filter out speech from unwanted background noise. Simply trying to understand conversations requires more mental energy and concentration.
If basic conversations take up most of our mental energy, there is less opportunity for our brains to sort out and store other information.
At TETRA, our goal is to minimize hearing loss for hunters and shooters, because research shows if we reduce hearing loss, we can also reduce the chance of getting dementia and Alzheimer's.
*Source: Lin, F. et al. (2011), Hearing loss and incident dementia. Arch Neurol, 68(2):214-220.
30 Day Guarantee
You'll love your new TETRA devices or you'll get your money back. Try them for 30 days, risk free.
Customer Reviews
Customer Reviews
03/13/2020
Timothy J.
United States
Best hearing protection
Very comfortable. Well designed. The main reason I bought these is that wind noise is blocked. It works perfectly.
03/06/2020
Alan D.
United States
Oustanding product.
For years, I have been uncomfortable wearing regular ear-**** style protection. They always got in the way and made shotgun and rifle shooting difficult. Also, living in S. Florida, they were hot and sweaty. I was also concerned that if ever I wanted to adjust them for comfort, there was the risk of briefly letting in a loud bang, with the consequence of unrepairable damage to my hearing. I had decided to research the availability of the in-ear style protection and was generally put off by the mixed reviews. Then, I received my usual copy of Guns 'n Ammo and read that the magazine had given Tetra an award for their hearing technology. I went ahead and ordered the "Range" version, because I mostly shoot at ranges. After experimenting with the size of the memory foam inserts that fit into the ear, I settled on the medium size. The small size fitted, but I felt more secure with the added tightness of the medium size. I have been to the range once and all was perfect. Then, I went on a day's buggy hog hunt and in all the excitement and action, I was not able to worry about how my protection was doing - fit etc. In fact, they stayed in place and despite me banging away with an AR-10, they worked perfectly. The interesting thing was that I could hear the other guys on the buggy quietly chatting and the Tetra set was picking up everything. Also, as you walk on grass, you can hear the grass swishing around, quite loudly, which you normally don't hear. My only very slightly negative observation is that the various sizes of the inserts come mixed in a box of 12. I will have to order some spare medium size and it doesn't make sense to get a box with the other sizes in it. My final summary is that this is an outstanding product. It is expensive, but how much does one value one's hearing? It's certainly worth the money to me.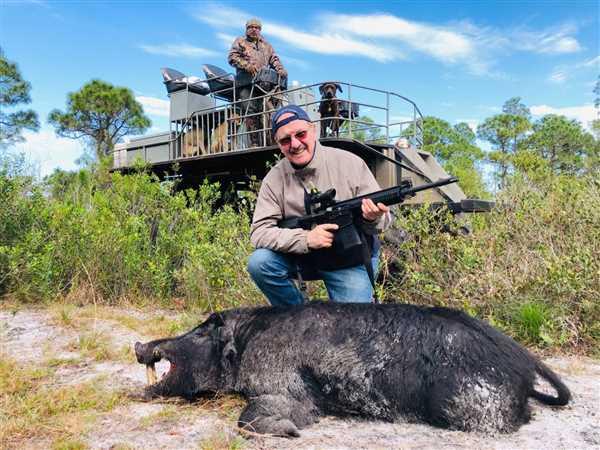 01/12/2020
Clay V.
United States
It works great.
It works great.
Superior Comfort and safety!
Growing up shooting guns I always dreaded having to wear ear protection. As I got older I found myself using ear-pro less and less because of the problems with conventional ear-plugs all outdoorsmen know far too well. Tetra's astounding comfort is unlike any other ear-pro, making hunting and shooting safer and all around more enjoyable.
A change in hearing protection
I have been shooting guns for a long time and have tried many different hearing protections, and none have compared to how well these work. While you're not shooting it sounds like your regular hearing with no static or wind noise, but it completely cancels out the gunshots. A truly great product for any person that hunts and shoots!