The BOTTOMLAND Call Lanyard by TETRA
$19.99
TETRA Hearing™ devices use a similar chip and digital noise reduction that you would pay $5,000 for in hearing aids. TETRA devices give you a premium hearing experience, but feel like wearing nothing at all.
QUESTIONS? Our team has answers. Give our team a Call at 855-432-7468 or message us at info@tetrahearing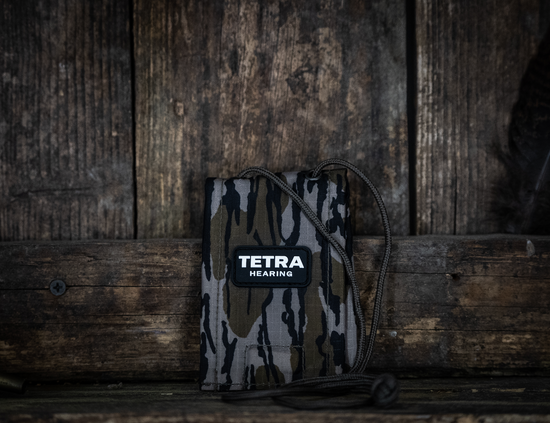 'Better in BOTTOMLAND'
Every brand carves their own story. Along the way, friendships are formed, memories are made and together we share in the the endless pursuit to HEAR that songbird at daybreak, those morning gobbles, that whitetail cruising a ridge or even those whistling wings overhead. These are the hunt camp stories that embody who we are as Hunters and why we do what we do! Our friends at Mossy Oak®, set the standard in this very message and we are proud to partner with 'em!
TETRA Hearing™ Accessory Cases are Now Available in Mossy Oak® BOTTOMLAND
30 Day Guarantee
You'll love your new TETRA Hearing™ devices or you'll get your money back. Try them for 30 days, risk free.