TETRA UV BLUE DriBox
$100.00
TETRA Hearing™ devices use a similar chip and digital noise reduction that you would pay $5,000 for in hearing aids. TETRA devices give you a premium hearing experience, but feel like wearing nothing at all.
QUESTIONS? Our team has answers. Give our team a Call at 855-432-7468 or message us at info@tetrahearing
Keep your devices clean and dry between uses to extend their life with TETRA's compact UV sterilization and gentle heat treatment system.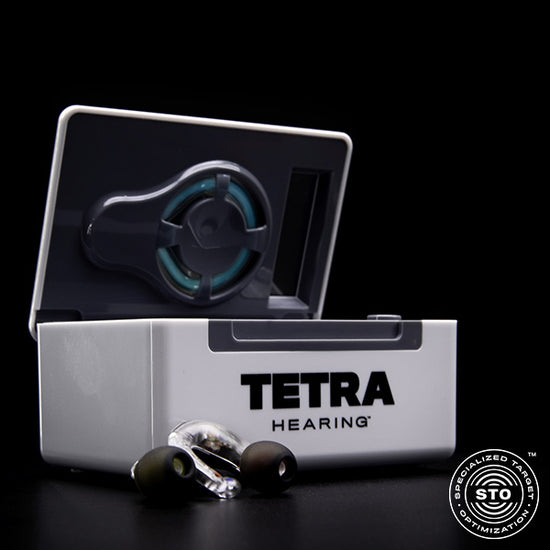 Moisture is the number one long-term enemy of hearing devices. Although TETRA devices are nano-coated for the highest water-resistance rating on the market, keeping them clean and dry between uses will extend their life and protect your ears from bacteria at the same time. For best results with our disposable battery devices, open the battery doors prior to placing them in the TETRA UV BLUE DriBox.
The TETRA UV BLUE DriBox cleans and dries using UV light and gentle heat:
Safety rated using Low Heat – 109 degrees Fahrenheit
Ensures maximum drying efficiency for your devices
Selectable drying times of 3 Hrs or 6 Hrs
Safety switch turns off UV lights when lid is opened
Safe / Low voltage USB-Mini power supply included
Compact design for easy transportation and use

30 Day Guarantee
You'll love your new TETRA Hearing™ devices or you'll get your money back. Try them for 30 days, risk free.
Customer Reviews
Customer Reviews
12/28/2021
Barry L.

United States
Perfect Cleaner
Great addition for keeping your ear devices clean. Easy to use too!